Back to Location Module
---

Location Output Sheets and Layouts
Updated May 14, 2021
---
This article applies to:
RoadEng Civil
RoadEng Forestry
Version 9 screen layouts for Location are available as *.clt (Chapter Layout Files). The following Screen layouts (*.clt) will help you create formatted output sheets. Instructions for installing these layouts is included below.
NOTE: In some cases, these output sheets may contain data windows etc. that you do not have present in your design. The regular screen layout files (*.dlt) have been included if you would like to access those window configurations.
D Size (22 x 34")
Plan / Profile Sheet

Cross-Section Sheet
Download *.clt
Plan / Profile Sheet
Title Page
Plan / Profile Sheet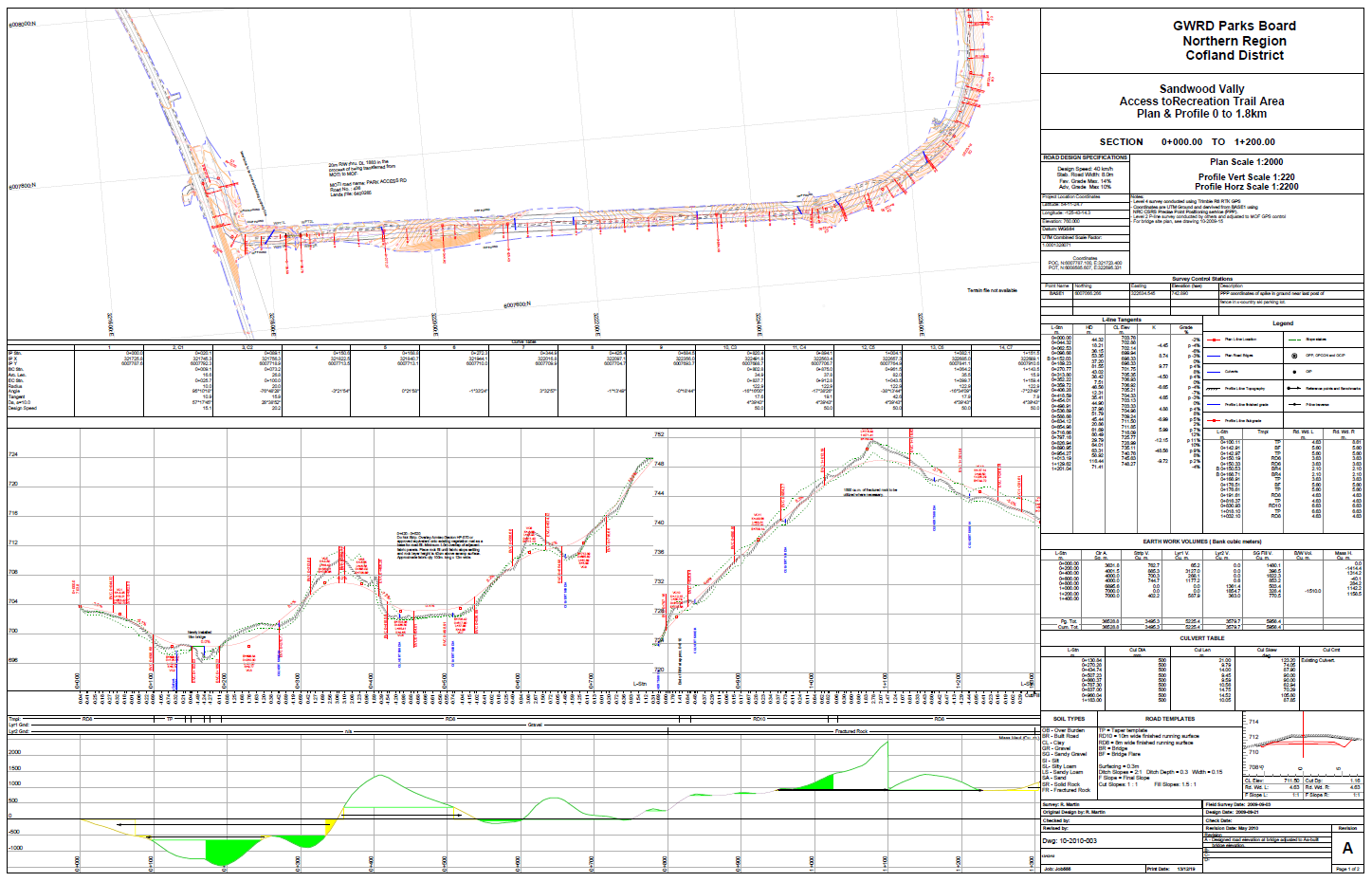 Installation
1. Start the RoadEng Location module and open your design file.
2. Select menu Setup | Location Setup. Choose the Install tab.
3. Note the location of the Default Layouts and Folder. (We recommend copying <Ctrl + C> to copy this field and paste it into Windows Explorer during the save process of step 4, below).
4. Download and save the files (.zip) into the folder (as determined in 3. above)
5. Extract the contents of the .zip file(s) into the folder of step 4.
Note: in some cases, we have included a standard screen layout file (*.dlt) alongside the chapter layout file (*.clt). This is for your use, if you would like to use the specific contents of the data windows included in the above chapter layouts.
5. To open the chapter layout: open the Multiplot window. On the Multiplot tab, press "Add New" and select the appropriate entry from the dropdown box. Or use Add New | Retrieve Other Layout to navigate to your saved file location.