Back to Location Module
---

Walls and Barriers
Updated August 18, 2023
---
This article applies to:
RoadEng Civil
RoadEng Forestry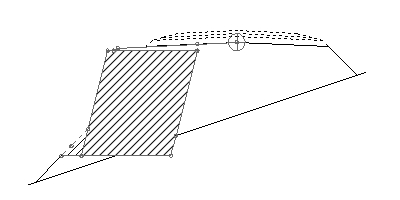 Fill wall, MSE wall or culvert headwall below sub-grade.
---
Retaining Wall: Back fill to top of cut. The offset from the base of the wall is calculated by: Offset = WallHeight * WallFactor.
---
Bridge or roadside railing.

Gabion fill wall.


---
Standard guiderail, flexible barrier.

---
Component for GRS / MSE Wall
Gabion cut wall.


---
Jersey-style rigid concrete barrier.