Back to Getting Started
---

Function Groups
Updated August 21, 2017
---
This article applies to:
Terrain 3D
Terrain Forestry
RoadEng Civil
RoadEng Forestry
Softree Optimal
RoadEng®, Terrain Tools®, and Softree Optimal products have certain features; we classify these optional features by function group.
If you do not have a password or hardware key, then only a few function groups are permitted. The enabled function groups can be changed or enabled in Terrain Tools:
1. Select Setup tab | Module Setup button | General tab.
2. Click on the Menus button to open the Menu Customization Dialogue box.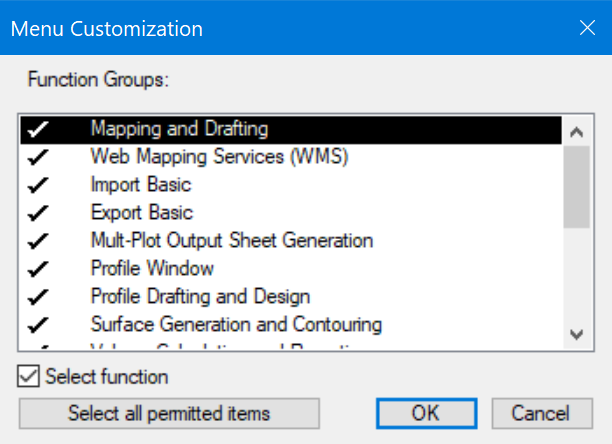 Figure 1: Function groups displayed in the menu customization dialogue.
A checkmark beside an item indicates it has been enabled.